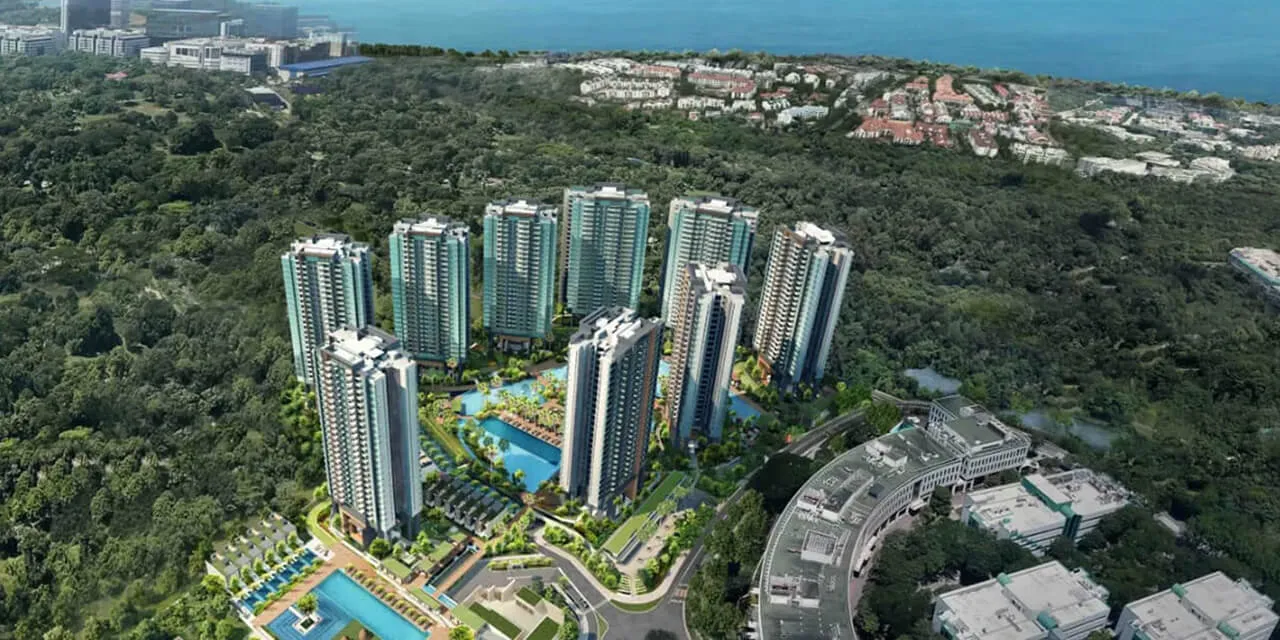 Normanton Park Official Site
Bespoke Seaview Condominium Development near to Nature Parks
---
Normanton Park Condo Latest Unit Sold :
#02-06 (3 Bedroom Premium), #03-06 (3 Bedroom Premium),#04-06 (3 Bedroom Premium),
#13-06 (3 Bedroom Premium), #19-06 (3 Bedroom Premium), #11-06 (3 Bedroom Premium),
#10-06 (3 Bedroom Premium), #14-06 (3 Bedroom Premium), #24-73 (3 Bedroom)
---

As Normanton Park is fully sold, explore more real estate options with Current New Launches, or browse the archives of Fully Sold Projects.
10-07-22: Get the Best Exclusive Price & Discounts from our Developer Sales Staff, only by prior appointment here.
10-07-22: Our Normanton Park Price Chart & Normanton Park Balance Unit Chart is now updated and available here.
Latest Unit Availability: Last 0 Units
1 Bedroom : 0 / 414
1 Bedroom + Study : 0 / 138
2 Bedroom Compact: 0 / 276
2 Bedroom Premium : 0 / 230
2 Bedroom + Study : 0 / 92
3 Bedroom Compact : 0 / 345
3 Bedroom Premium : 0 / 184
4 Bedroom Compact + Study : 0 / 23
4 Bedroom Premium : 0 / 92
5 Bedroom : 0 / 46
Terrace House : 0 / 22
Commercial Shops : 0 / 7
23-11-20: In accordance with Government Regulations in the midst of the COVID-19 situation, our showflat will only be accessible by appointment. View our Virtual Showflat Tour and Make an Appointment to view our actual showflat.
13-08-20: Use our Normanton Park Mortgage Calculator to calculate the Downpayment and Monthly Loan Instalment.
---
---
Introduction to Normanton Park
Normanton Park is an exciting new condominium development, located at Normanton Park, Singapore. Developed by a partnership of experienced developer and main contractor Kingsford Development & MCC Land, Normanton Park Condo is set to be the new iconic development with panoramic sea views, well located near nature parks.
Normanton Condo – Nine Bespoke Luxury Towers with Stunning 150m Pool
Normanton Park comprises of 9 Blocks of 24-Storey Towers, with 1,862 residential units in total. There is also 7 Commercial Shops and 1 Restaurant in the development, for the convenience of residents for daily necessities, groceries, and dining.
There is a wide mix of units of varying sizes and floorplan layouts, from 1 Bedroom units to 5 Bedroom. Terrace House is also available, for those who love the feeling of staying in a landed home, but with condominium facilities. Browse the floorplan layouts, and sitemap here.
With its sprawling land size of 660,999sqft, Normanton Park is thoughtfully designed as 60% of the land is used for condominium facilities. This allows for a total of 110 interesting and unique facilities for residents to enjoy, including 150m Pool, 50m Lap Pool, Gymnasium, Tennis Court, Outdoor Table Tennis, Aqua Gym, Function Rooms, Outdoor Alfresco Dining, Therapy Pool, Tai Chi Lawn, and a multitude of Garden Pavilions and Lush Landscaping for maximum rest and enjoyment.
Normanton Park is ideally located in the heart of the burgeoning and flourishing Science Park, NUS / Singapore Polytechnic Education Hub, One-North Metropolis Hub, and the Mapletree Business City. With Singapore's increasing focus in science, technology and trade, Normanton Park Development is set to see good growth and appreciation potential, with a steady supply of quality tenant demand, and also for families who wish for good education opportunities for their children.
In addition to the focus on science and technology, another draw for Normanton Park Project is that a majority of the units here can enjoy panoramic sea views, and greenery views. Nature Parks such as Kent Ridge Park, Hort Park and Telok Blangah Hill Park are nearby, providing the perfect balance of tranquillity and nature to balance the growing science & tech industry. Families can enjoy quality bonding time in the parks, through hikes, picnics and strolls.
Normanton Park is very attractively priced. With the experience and expertise of renowned developer and builder, thoughtfully designed blocks and facilities, and with premium fittings used, purchasers can expect good value here.
Editor's Review: The perfect balance is found at here at Normanton Park Condo, between technology and nature, and between the bustling activities of city living and the tranquil of a quiet home. With its proximity to Singapore's top education institutes from primary to tertiary, this development is perfect for long-term family stay with school-going children. The sea views and nature park views complete the checklist for the ideal home here!
Contact Us for Normanton Park Showflat
Our Normanton Park Showflat is available for viewing by appointment (10am – 7pm). Do contact us to make a showflat appointment.
---
Normanton Park Location Map
Click Here for Enlarged Normanton Park Location Map
---
Normanton Park Project Info
| Project Name: | Normanton Park |
| --- | --- |
| District: | 5 |
| Developer: | Kingsford Huray Development Pte. Ltd. |
| Address: | 1 - 88 Normanton Park |
| Tenure: | 99 years leasehold wef. 22 July 2019 |
| Site Area: | 61,408.31 sqm / 660,999 sqft |
| Type of Development: | Private Condominium |
| No. Of Units: | 1,862 Residential Units and 8 Commercial Units |
| No. of Blocks/Storeys: | 9 Blocks of 24-Storey Tower |
| Plot Ratio: | 2.1 |
| Architect: | P&T Consultants Pte. Ltd. |
| Main Contractor: | China Jing Ye Pte Ltd. |
| Structural Engineer: | P&T Consultants Pte. Ltd. |
| M&E: | United Project Consultants Pte. Ltd. |
| Quantity Surveyor: | AECOM COST Consulting & Project Management (S) Pte. Ltd. |
| Facilities: | 150m Pool, 50m Lap Pool, Sky Bridge, Pool Lawn, Japanese Pavilion, Function Rooms, Gymnasium, Table Tennis, Tennis Court, Aqua Gym, Yoga Lawn, Basketball Court, Tropical Forest Walk, Herb Garden, Spa Valley |
| Developer Licence: | C1315 |
| Project Account No.: | United Overseas Bank Ltd for Project A/C No. 451-308-091-8 of Kingsford Huray Development Pte. Ltd. |
| Expected Date of TOP: | 31-Dec-23 |
| Expected Date of Legal Completion: | 31-Dec-26 |
Normanton Park

Proudly Developed By:
---